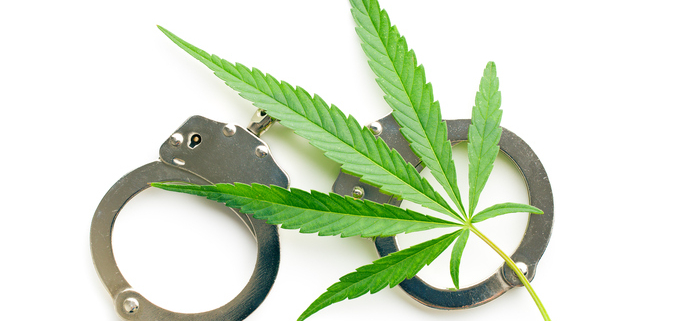 While Michigan has yet to adopt any law that permits individuals to use or carry marijuana for recreational use legally, it is legal for those who possess a valid prescription to use the drug. The use of marijuana is becoming more and more common throughout Michigan and across the U.S. A poll taken by Yahoo News and The Marist Poll titled "Weed & the American Family" found that 52% of Americans over 18 have tried marijuana at some time in their life. Of that percentage, 44% still use the drug today. Although marijuana, or weed, is becoming more common and the laws are becoming laxer, the justice system still penalizes those in the state of Michigan when they are found carrying marijuana without legal authorization.
What are the penalties for possession of marijuana?
Drug charges vary based on the amount of marijuana you are caught with. Courts will also take into account what your intent is based on the amount found in your possession. Those two will help determine what your charges are and the consequences you will ultimately be faced with. Currently, state statute §333.7403, sec. 7403 states that possession of marijuana could result in you being found guilty of a misdemeanor crime and is punishable by imprisonment for not more than one year or a fine of not more than $2,000. You could also face both jail time and a fine.
If you were recently arrested for possession of marijuana or know someone who was, criminal defense lawyer Stuart R. Shafer, P.C. is available to provide you with helpful information regarding the charge you are facing. There are times where individuals are wrongfully charged for possession of marijuana and even face harsher penalties than individuals who have committed the same crime in the past. To ensure that doesn't happen and increase your chances of getting your charges reduced, The Law Offices of Stuart R. Shafer is ready to help you.
Our Defense Attorneys in Lansing are Qualified and Capable of Assisting with Your Case
According to the American Civil Liberties Union (ACLU), "marijuana arrests now account for over half of all drug arrests in the United States." The data obtained by ACLU revealed one thing with the data and that is, "blacks are 3.73 times for likely than whites to be arrested for marijuana." With certain races targeted, some individuals may be able to walk free without facing any sort of punishment for the possession of marijuana, while others are subjected to jail time, fines, fees, and a damaged record.
To ensure your rights are protected and that you are being treated fairly throughout the duration of your case, let our firm represent you. With over 40 years of experience in the criminal justice field, Lansing, MI criminal justice attorney Stuart R. Shafer is familiar with all the current laws and understands how to handle the complexities that might arise in your case.
If you were arrested in East Lansing, Lansing, Okemos, DeWitt, St. Johns, Grand Ledge, or Charlotte, you can contact our firm now by calling 517-487-6603 or visit us at https://stushafer.com/.
https://stushafer.com/wp-content/uploads/2020/06/iStock-902623948.jpg
519
673
damg
https://stushafer.com/wp-content/uploads/2020/06/logo_stushafer.png
damg
2018-06-28 00:00:00
2018-06-28 00:00:00
What are Michigan's Laws Concerning Possession of Marijuana?