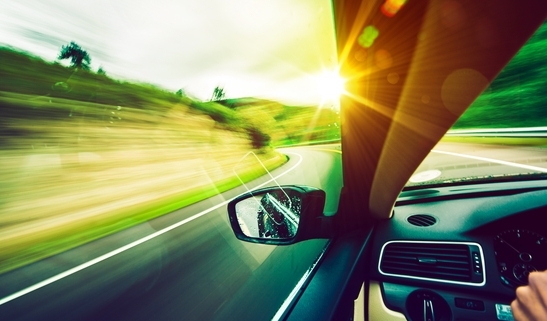 The holidays are not only a "time for fun" and a "time for cheer," but also a time when many more individuals choose to get behind the wheel of their vehicle and drive drunk. That is why police agencies all throughout the state of Michigan will begin increasing the number of officers out patrolling the roadways starting November 22nd through November 25th  who will be looking to arrest drunk drivers [Source: MI Headlines]. Aside from police putting forth the effort to catch intoxicated drivers during the Thanksgiving holiday, they will also be doing the same as Christmas and New Year's Eve approach as these holidays are also known as a time when more motorists tend to drive drunk.
Therefore, as tempting as it may be to drive yourself home after having consumed a few drinks rather than rely on a friend or an Uber driver, it is best that you do not only to avoid from being charged with DWI but also to prevent what could be a fatal auto accident involving you and another driver. And in an effort to help you stay sober when behind the wheel of a vehicle, below are some facts we believe you should be aware of:
Your life isn't the only one that is impacted when you engage in a drunk driving accident. in 2016, 781 people were killed in alcohol-related crashes during the Christmas through New Year's holiday period and several others sustained injuries. Therefore, you don't only have yourself to think about but also the other innocent drivers who might be traveling nearby to you.
If you are arrested for OWI (Operating While Intoxicated) which is the same as DUI and DWI, you will be subjected to paying a fine anywhere between $100 to $500 as well as having to spend up to 93 days in jail or complete up to 360 hours of community service given this is your first offense[Source:

State of Michigan Secretary of State

].
Your license will also be suspended for 30 days and you will lose certain driving privileges for 150 days that follow the 30-day suspension period.
You will have six points added to your driving record which can have a direct effect on your insurance rates going forward.
You will also have to pay a Driver Responsibility Fee which will cost $1,000.
Now, are you prepared to face any of the consequences mentioned above? If your answer is no, then you should also be saying no to getting behind the wheel drunk, no matter how much pressure is put on you to do so.
I made the mistake and drove drunk. Now I have been charged with OWI in Ingham County. What should I do?
If you recently made the mistake of getting behind the wheel intoxicated and an officer pulled you over and arrested you, you will need to hire a Lansing, MI OWI attorney. Aside from the consequences that are mentioned above, there are others you will be faced with, although an attorney can help to get the number of penalties reduced. Therefore, if you or someone you know was arrested and charged with OWI in Lansing, East Lansing, Charlotte, Grand Ledge, St. Johns, Okemos, or Dewitt, contact the Law Offices of Stuart R. Shafer, P.C. as soon as possible so you have the legal representation you need to fight the charges that have been filed against you.

You can reach the Law Offices of Stuart R. Shafer, P.C. at:
1223 Turner Street, #333
Lansing, MI 48906
517-487-6603
https://stushafer.com/wp-content/uploads/2020/06/photodune-8473173-driving-down-the-road-xs.jpg
365
547
damg
https://stushafer.com/wp-content/uploads/2020/06/logo_stushafer.png
damg
2018-11-26 00:00:00
2018-11-26 00:00:00
How to Avoid Being Charged with a DUI this Holiday Season