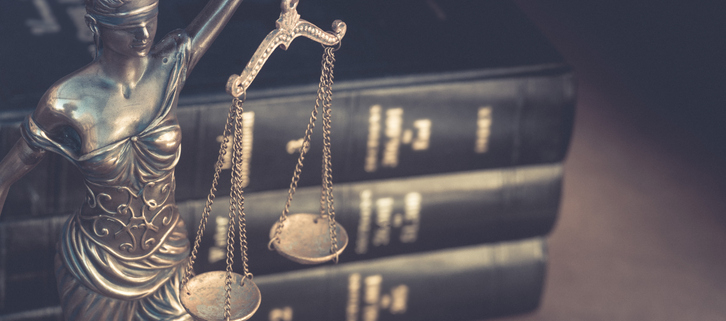 The Michigan Supreme Court had a rather difficult case on their hands back in October after thousands of individuals were wrongfully accused of defrauding the state's unemployment program. Apparently, there was a glitch in the MiDAS computer system which led to 44,000 people being wrongfully accused of fraud and another 186 being wrongly charged by local prosecutors' offices [Source: WILX]. As a result of the false accusations, not only were many of these individuals left feeling "terrified of the long-term consequences," but they were also forced to repay money along with being faced with penalties for allegedly cheating the unemployment system."
To be clear, someone would be considered to have committed unemployment fraud if they engaged in any of the following acts:
They work full time while still collecting unemployment benefits and not reporting hours of work and earnings to MARVIN (Michigan's Automated Response Voice Interactive Network).

Knowingly providing misleading information or failing to disclose information such as vacation/ holiday pay, severance pay, or other pay after job separation.

Providing false information about work search efforts.

Failing to report being unable and unavailable to work (ill or injured, on vacation) while continuing to collect UI benefits.

Using another person's identity such as their name or social security number to work and/or file a UI claim.

Failing to report refusals of work.

Providing false information about their reason for separation.
[Source: Michigan Unemployment Insurance Agency].
When a person is found guilty of unemployment fraud, there are a number of penalties they will be faced with. For instance, the Michigan Unemployment Insurance Agency says that if you take $500 or more in unemployment money in which you are not legally permitted to receive, you are forced to pay it back plus a penalty that is four times the amount of what you took. So, if you were to have received $1,000 in unemployment, not only would you have to pay back the $1,000 but also another $4,000 in penalties.
And depending on how much money a person wrongly receives in unemployment that will determine whether they are criminally charged as well. Criminal charges may not only include having to pay additional fines and fees but also having to serve time in jail.
I was accused of unemployment fraud. What should I do?
If you have been accused of defrauding Michigan's unemployment system after collecting funds that you either were or were not permitted to receive, it is in your best interest to contact Lansing, MI criminal defense attorney Stuart R. Shafer. Given that there was a glitch in the system, this incident may help support your case and even get your charges thrown out if any were filed against you. Now, if you willingly accepted the unemployment funds and knew you were no longer entitled to receive them, then you may have a harder time fighting the penalties and/or criminal charges which is why you need to retain an attorney as soon as possible.
The Law Offices of Stuart R. Shafer has helped hundreds of clients who have been accused of various types of crimes in cities including Lansing, East Lansing, Dewitt, Charlotte, St. Johns, Grand Ledge, and Charlotte and can help you too. If you would like to learn more about the potential charges and/or penalties you might be up against and how our office can help you, contact us today by calling 517-487-6603.

You can reach the Law Offices of Stuart R. Shafer, P.C. at:
1223 Turner Street, #333
Lansing, MI 48906
517-487-6603
https://stushafer.com/wp-content/uploads/2020/06/iStock-638601140.jpg
481
726
damg
https://stushafer.com/wp-content/uploads/2020/06/logo_stushafer.png
damg
2018-11-27 00:00:00
2018-11-27 00:00:00
More Than 44,000 Michigan Residents Wrongfully Accused of Defrauding State's Unemployment System