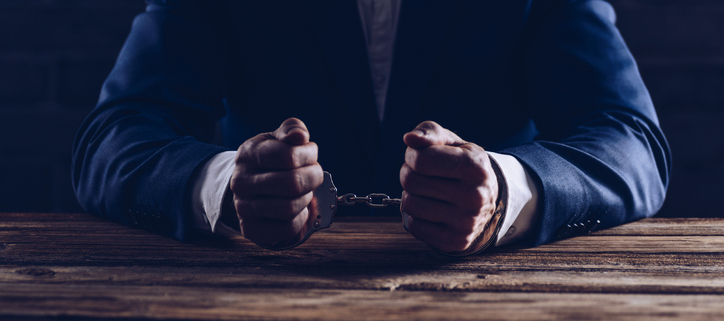 It all depends on the steps you take prior to you being incarcerated that will determine the answer to this question.
When a person is sentenced to jail time, there are many different things they likely worry about including: 
How their criminal charge is going to affect them going forward.

How their family is going to cope without them there to guide and provide for them.

How their jail sentence will affect their parental rights. 
While it is common for an individual who is about to be incarcerated to feel worried and uncertain about many aspects of their life, there are ways to help yourself from getting too overwhelmed and it starts with you becoming more informed. The more information you are able to gather, the better you will be at making decisions to address these concerns. Now, if one them happens to revolve around how your sentence is going to affect your ability to be a parent to your child, then you will want to read on as we share some useful information for you below. 
What should I do with my children if I am facing time in jail?
Assuming that you are a single parent and your child's other parent is not around to take care of them, to avoid having your children taken away from you, the State Bar of Michigan recommends that you "ask someone you trust to take care of [them] and make sure you fill out all the legal paperwork to give that person the legal authority over [them]. Because each individuals' circumstances are different, you will want to speak with a Lansing, MI family law attorney to find out exactly what paperwork it is you need to fill out and file. In the event you fail to do this, the State Bar of Michigan says "you could lose your rights to your children.
Now, let's say you have joint custody over your children and are required to pay child support. To prevent from losing the custody you have, you will want to find out about getting your support reduced or stopped during the time you are in jail or make other arrangements to ensure you pay some, if not all, of what is due each month.
Is there anything that can be done to reduce the chances of losing my children while incarcerated?
Aside from placing your children under the care of someone you know and can trust and filling out the necessary paperwork so that the arrangement is legal, there is something else you can do. The State Bar of Michigan recommends that you keep in touch with your children during the time you are in jail and keep a record of all the calls and visits that are made. This shows your commitment to your children and that you are trying to remain actively involved in their lives despite the circumstances you have been faced with.
Although there is no way to fully prepare yourself for going into jail, there are steps you can take to ensure you don't jeopardize your rights as your children's legal guardian. Now, if you are interested in learning more about what these steps are, what paperwork you need to file, etc., contact the Law Offices of Stuart R. Shafer, P.C. MI family law lawyer Stuart R. Shafer not only specializes in handling criminal cases but also has extensive experience in handling family-related matters as well. Our office provides legal services to those residing in Lansing, East Lansing, Dewitt, Okemos, Grand Ledge, St. Johns, and Charlotte and would be happy to provide you with the assistance you need and deserve.
Contact us today find out how we are able to help you and your family get through this unfortunate time in your lives.
You can reach the Law Offices of Stuart R. Shafer, P.C. at:
1223 Turner Street, #333
Lansing, MI 48906
517-487-6603
https://stushafer.com/wp-content/uploads/2020/06/iStock-941683668.jpg
483
724
damg
https://stushafer.com/wp-content/uploads/2020/06/logo_stushafer.png
damg
2018-11-15 00:00:00
2018-11-15 00:00:00
Will I Lose Custody of My Children if I am Sentenced to Jail Time?