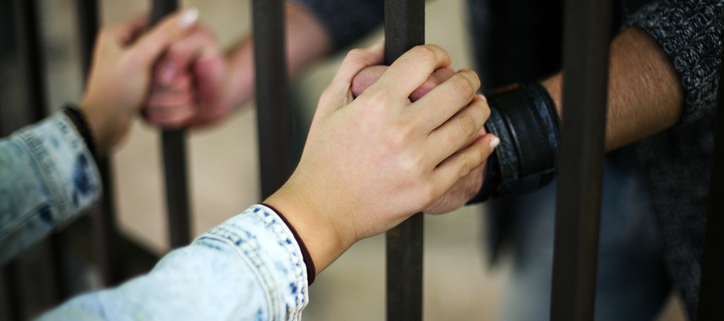 If your loved one was recently taken into police custody in Lansing, East Lansing, or any neighboring city and you are wanting to find out how you can get them out of jail, criminal defense lawyer Stuart R. Shafer is here to help you. When you first become aware of your loved one's arrest, it is likely that you aren't able to contact them. This might have you worried and stressed and feeling as though there isn't much you can do. That is why it is always a good idea to enlist the help of a criminal justice attorney as they can begin taking action immediately and work to get your loved one out of jail.
The Events Following an Arrest
In most cases, a defendant, who is the person that is now being criminally charged, is entitled to one phone call to notify their family or anyone else of their whereabouts. Although they are entitled this one phone call, that doesn't always mean they get it. And that is why you want a Lansing criminal defense attorney working beside you. You see, after an arrest, your loved one may be moved from Ingham County Jail to Parnall Correctional Facility, and you would never know. And calling the jail in an attempt to obtain information sometimes leaves you even more frustrated with questions left unanswered.
However, when you have a Michigan criminal defense lawyer working on your behalf, things tend to shift in your favor. We have access to information you don't and we can get in touch with your loved one when you can't. So, if you aren't sure where your loved one is or what the next steps are following the arrest, now would be a good time to contact The Law Offices of Stuart R. Shafer at 517-487-6603.
Was Your Family Member Granted Bail?
Another thing our law firm can help you with is bail. In most criminal cases, the defendant taken into custody is awarded bail, which is an amount of money that needs to be paid up front in order for them to be released. When bail is paid, and this is usually done through a local bail bondsman in the city in which they are being held, that means they are prepared to attend their court hearing when that date approaches. Just because a defendant is released on bond doesn't mean they are free and it certainly doesn't mean they won't go back jail. But, it is a period of time before their court hearing that allows them to see their family and prepare for court.
If your loved one wasn't awarded bail, we encourage you to give us a call as we can work directly with the courts in hopes of persuading the judge to provide them with a bail amount. You see, it is at a judge's discretion whether they grant bail and with the right lawyer, your loved one stands a better chance of having it awarded. If you would like to discuss your family members case in more detail and learn the many other ways we can help them, contact us now and we will get your consultation scheduled.
https://stushafer.com/wp-content/uploads/2020/06/iStock-539841654.jpg
483
724
damg
https://stushafer.com/wp-content/uploads/2020/06/logo_stushafer.png
damg
2018-06-28 00:00:00
2018-06-28 00:00:00
How Can a Criminal Defense Lawyer Help Me Get My Loved One Out of Jail?