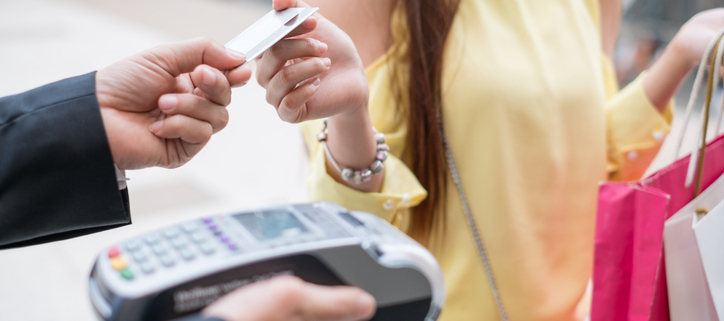 Many people often think that after they finalize their divorce, they are going to be struggling much more financially than they were when they were married, especially women. While it makes sense that a household with two working individuals is going to bring in more income, just because you divorce doesn't mean you're going to wind up struggling to cover your expenses for the remainder of your life. In fact, while research once revealed that "divorce is financially perilous for women," new research now indicates otherwise.
According to Time Magazine, research from the Center for Retirement Research at Boston College now shows that when it comes to a woman's long-term financial well-being, "divorced women may not be as badly off as previously feared." The reason being is that married women generally acquire more assets, sometimes even a home, which gives them that financial edge they need to carry on with their lives without the worry of not having anything after their divorce.
But, on the same note, it is important for divorcing women to understand that even if they are granted possession of their home in the divorce, they need to make an informed decision as to whether they want to keep it or sell it. Far too often women fight for their home and then are unable to keep up with the mortgage and/or maintenance of the home which results in them into being forced to sell it.
So, while it may be in your best interest to retain ownership of your house, you also need to think ahead and determine whether it will be more beneficial for you to keep it or put in on the market and retain your profit from it. According to Heather Locus, who happens to be a financial advisor, she has seen individuals fight extremely hard to keep their home and ended up having to give it up, which was "financially costly" to them in the long run. She told the news source, "I really hate seeing women insisting on getting the house and then, within a year, being forced to sell because they can't afford to keep it up" or can't qualify for a mortgage in their own name."
While research now shows "that divorce may not be as financially devastating to women as previously supposed," it is important that those who are going through a divorce hire a divorce attorney who can "fight for an equitable division of assets, and one that takes into account the woman's current financial position and her likely future plans."
As tough as divorces are, you don't have to walk away empty handed. Depending on the length of your marriage, it is likely you acquired one or more valuable assets that will help you maintain your financial stability as you begin this new chapter in your life. But, if you want to be sure you are awarded these assets, you will need a divorce lawyer working on your side and protecting your interests. So, if you are filing for divorce in Lansing, East Lansing, Okemos, Dewitt, St. Johns, or Grand Ledge, contact Lansing, MI divorce attorney Stuart R. Shafer today.
Not only can our firm provide you with the additional support you need right now, but we will be there throughout the duration of your divorce helping you each and every step of the way.

You can reach the Law Offices Stuart R. Shafer, P.C. at:
1223 Turner Street, #333
Lansing, MI 48906
517-487-6603
https://stushafer.com/wp-content/uploads/2020/06/iStock-943730266.jpg
483
724
damg
https://stushafer.com/wp-content/uploads/2020/06/logo_stushafer.png
damg
2018-08-17 00:00:00
2018-08-17 00:00:00
Study Reveals Divorced Women "May Not be as Badly Off as Previously Feared" in Terms of Their Financial Wellbeing