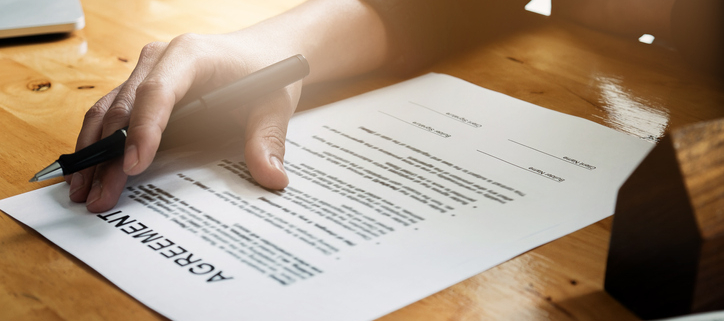 If you are going through a divorce or separating from your partner and suspect that you will be placed on child support, you are likely wondering what those payments are going to look like. Although each parent's child support obligations differ from one another as it is based on income as well as other factors, there is a way to estimate just how much you can expect to pay. Here's how you can determine what your projected child support monthly payment will be.
The Michigan Department of Health and Human Services provides an online child support calculator that allows you to plug in information which then provides you with an estimate as to what your payments are expected to be. In order to use the child support calculator, you are going to need the following information:
Number of children

Child's date of birth- Although this isn't required, it can help determine how long child care expenses will be included with child support amounts.

Gross Income- This can be the amount you receive on a weekly, bi-weekly, daily, hourly, monthly, quarterly, semi-monthly, or annual basis. You can also provide the amount you earn in overtime as well as how much you put towards your retirement as this too will affect your payments. However, it is not required in order to get an estimate using the state's child support calculator

Tax deductions-

The department says that this number should equal the number of exemptions claimed on the federal income tax return.

How much you pay in monthly taxes. If you do not know this information off hand, you can have the calculator estimate it based on your gross income.

Child care expenses and health care insurance premium costs- Although these amounts are not required to be filled in, having them will allow you to receive a more accurate estimate.
After the calculator analyzes the same information for the custodial parent, or the parent who will be spending more overnights with your child, it will provide you with a monthly payment amount. Now, if you're wondering what a typical child support payment might be, below we offer an example of what one parent would be required to pay for one child if they:
Earned $50,000 annually with no deductions

Did not contribute to health insurance costs

Spent 120 overnights with their child
Keep in mind that no additional information was provided so the payment would likely fluctuate depending on whether this parent worked overtime, paid more in health care costs and child care related expenses, etc. According to the calculator, the non-custodial parent would be required to pay their child's other parent $537.00 who only earned only $45,000 annually, paid $120 a month for health care insurance, and had 245 overnights with their child.
While the child support calculator can be helpful, it should not be relied on to determine the exact amount you are going to have to pay your child's other parent once the child support order is approved. If you would like a more accurate estimate and to speak with an experienced child support lawyer who can ensure you aren't asked to pay more than what you can afford, contact Lansing, MI child support attorney Stuart R. Shafer. At our firm, we not only provide our legal services to individuals who are dealing with child support matters, but also matters involving divorce, child custody disputes, alimony, etc. and would be more than happy to provide you with the help and guidance you need.
If you would like to schedule an initial consultation with the Law Offices of Stuart R. Shafer, P.C. now, contact us at 517-487-6603 to learn more.

You can reach the Law Offices of Stuart R. Shafer, P.C. at:
1223 Turner Street, #333
Lansing, MI 48906
517-487-6603
Website: www.stushafer.com
https://stushafer.com/wp-content/uploads/2020/06/iStock-875081952.jpg
483
724
damg
https://stushafer.com/wp-content/uploads/2020/06/logo_stushafer.png
damg
2019-01-23 00:00:00
2019-01-23 00:00:00
How Do I Calculate My Child Support Payments in the State of Michigan?