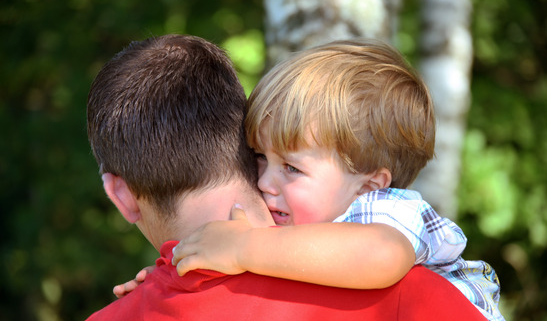 Dealing with the aftermath of a divorce can be tough, but working through the child custody arrangements made by the courts can be even harder. The fact is, divorces can sometimes bring out emotions and feelings we never thought we had inside. And unfortunately, this can sometimes affect how two adults handle arrangements made involving their children. For instance, some individuals won't abide by the child custody agreement while others will abuse it and keep their children with them for longer periods of time than they are actually permitted to.
So, if you are dealing with these circumstances and are wondering what you can do, below we provide some of the options you have available.
When dealing with a noncompliant ex-partner who continues to bring your child back home late or even a day later than the time they were supposed to have returned them, there are few things you can do to
You can always contact the Friend of the Court and request that your child custody agreement is enforced. This office can be reached at 517-373-5957.

You have the right to file a motion, preferably with the help of a Lansing, MI family law attorney, and ask the court to enforce the order.

If you suspect that other parent does not intend to return the child, the State of Michigan suggests that it would be wise to contact the police or the prosecuting attorney and request that parental kidnapping charges be filed.
[Source: State of Michigan's Friend of the Court Office].
Important things to be aware of when contacting the Friend of the Court.
Now, when you contact the Friend of the Court for assistance with getting a child custody agreement enforced, it is important you provide specific facts that show there was a violation of a custody or parenting-time order. Keep in mind that this office can decline to enforce an alleged violation if:
The violation occurred more than 56 days before the complaint is made.

The party submitting the complaint has submitted two or more similar complaints that were found to be unwarranted by the courts.

The court order does not include an enforceable parenting-time provision.
If the Friend of the Court deems your complaint to be a legitimate one, they will then send correspondence regarding the complaint to the other party within 14 days from the day their office receives it. The office then has the option to enforce the following:
Apply any "makeup" parenting-time necessary.

Start an action requiring the party to show cause why the court should not find the party in contempt of its order.

File a motion for modifications of the existing parenting-time provisions.

Schedule mediation

Schedule a joint meeting with the parties.
Although the Friend of the Court is definitely a reliable source you can turn to when an ex-spouse is not abiding by the terms set forth in your child custody agreement, you also have the option of contacting Lansing, MI family law attorney Stuart R. Shafer. The truth is, our law firm will take your interests as well as your child's into consideration and take swift and immediate action to ensure the child-custody arrangement is enforced. We also can help you get your agreement modified if need be.
Aside from helping families get through child custody disputes, we also provide assistance with divorce cases, child support, and even those seeking alimony to individuals living in Lansing, East Lansing, Okemos, DeWitt, Grand Ledge, St. Johns, and Charlotte.
To get connected with the Law Offices of Stuart R. Shafer, P.C. you visit us or call us at:
1223 Turner Street, #333
Lansing, MI 48906
517-487-6603
https://stushafer.com/wp-content/uploads/2020/06/photodune-1905006-father-and-son-xs.jpg
365
547
damg
https://stushafer.com/wp-content/uploads/2020/06/logo_stushafer.png
damg
2018-06-27 00:00:00
2018-06-27 00:00:00
What Can I Do When My Child's Other Parent Isn't Complying with Our Court Ordered Child Custody Agreement?