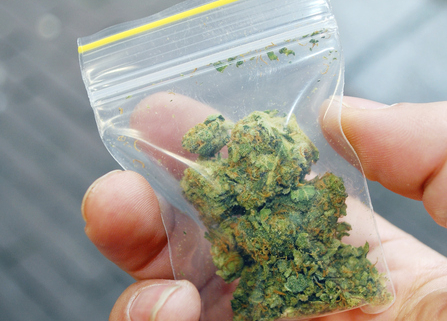 After years of debating on the topic and looking to Michigan citizens for their input and opinions, MI lawmakers have finally decided to legalize marijuana for recreational purposes. On November 6, 2018, the state passed the Michigan Regulation and Taxation of Marihuana Act (Proposal 1) stating that as of December 6th, 2018, Michigan will be recognized as the 10th state in the U.S. to allow residents to use marijuana for their own personal reasons rather just for medicinal purposes. Although most individuals residing in the state are thrilled to learn they can now smoke marijuana without the risk of being arrested, there are still some laws that stand and important things you need to be aware of.
One of the first and most important things you need to know is that the new law does set an age restriction as to who can purchase/use marijuana. Currently, Proposal 1 states that only individuals who are over the age of 21 are permitted to use marijuana and purchase it from a licensed dispensary. And although the state now allows marijuana to be used recreationally, the Chicago Sun-Times says that "pot users won't be able to buy the drug from a store anytime soon."
The source went on to highlight that "Marijuana won't be commercially available for sale until state regulators draft rules and regulations for the recreational market." State regulators have "until December 2019 and can then begin accepting applications for licenses, with the first commercial retail sales expected in 2020." But that doesn't mean a dispensary will be available in your city. According to the Michigan Department of Licensing and Regulatory Affairs, Proposal 1 does allow "cities and towns to regulate, ban, or limit the number of marijuana businesses in the community" so you may find you have to travel to get it once it becomes available for purchase.
What can marijuana users do in the meantime?
While Michigan residents wait for the drug to become available for purchase, they can now grow it on their own if they choose to do so. The Michigan Department of Licensing and Regulatory Affairs says that individuals are permitted to grow up to 12 plants in their home for their own personal use or for their friends and family who are of age to use it. They are also only permitted to have up to 10 ounces in their home. Any amount that is greater than 2.5 ounces must be locked in a safe.
Now, you also need to be aware that Senate Majority Leader Arlan Meekhof has recently introduced a bill that would ban individuals from growing their own marijuana so although you can grow up to 12 plants now, that could change in the future. However, in order for Meekhof's bill to pass, "it requires a three-fourths majority vote."
Aside from the restrictions that have been set regarding how much marijuana can be grown per household, you should also know that you cannot possess more than 2.5 ounces on you at any given time. You are also not permitted to operate a motor vehicle while under the influence of marijuana. If you violate any of the laws mentioned above or any of those that are stipulated in Proposal 1, you will be subject to "civil infractions or criminal charges, depending on the severity of the offense."
If you are interested in learning more about Proposal 1, you can read the law and all the sections of it by clicking here.
Were you arrested for marijuana possession before Proposal 1 was passed?
If you are currently facing criminal charges for possession of marijuana and you were arrested in Lansing, East Lansing, Dewitt, St. Johns, Grand Ledge, Okemos, or Charlotte, don't hesitate to contact Lansing, MI criminal defense attorney Stuart R. Shafer. Although the new law won't have any impact on your current charges, there are still ways to get them thrown out or reduced. To learn more about how defense lawyer Stuart R. Shafer can help you fight your charges, contact our firm now by calling 517-487-6603.

You can reach the Law Offices of Stuart R. Shafer, P.C. at:
1223 Turner Street, #333
Lansing, MI 48906
517-487-6603
https://stushafer.com/wp-content/uploads/2020/06/photodune-7581639-marijuana-xs.jpg
447
447
damg
https://stushafer.com/wp-content/uploads/2020/06/logo_stushafer.png
damg
2018-12-13 00:00:00
2018-12-13 00:00:00
State of Michigan Legalizes Marijuana for Recreational Use