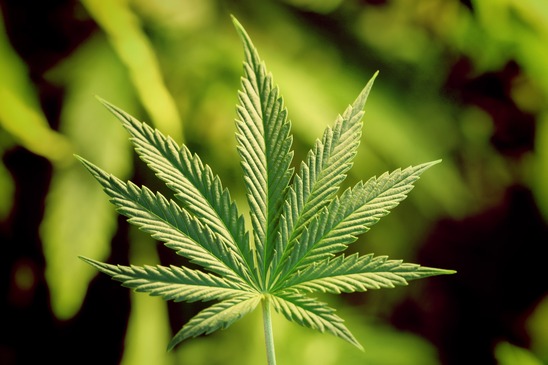 Although the State of Michigan legalized marijuana for recreational purposes back in 2018, it doesn't mean you are free from being penalized for using it or having it in your possession. The State has set some very explicit laws when it comes to using marijuana for recreational purposes and failure to follow these laws could result in you being faced with a fine or even being charged with a crime. So, if you are a new user of the drug or are considering using it as research suggests it can help treat certain medical conditions, here's what you need to know and how you can avoid being penalized or charged for using marijuana in the State of Michigan.
You must be a certain age before you can use or carry marijuana in Michigan.
If you are under the age of 21, you are not permitted to use or carry marijuana. The newly adopted law only applies to those who are 21 years of age or older. Therefore, you can avoid being charged or face a penalty simply by not using or possessing the drug if you have not reached the legal age limit to do so.
There are limits to how much cannabis you can have in your possession.
Although the law has made it possible for residents to use marijuana when needed without having to obtain a medical marijuana card first, there are still regulations you must adhere to and those say that you must not carry more than 2.5 ounces of cannabis flower or 15 grams of concentrate with you. You should know that you cannot travel with the cannabis when you will be going on school property, on a school bus, or inside a correctional institution [Source: Metro Times]. To help put these amounts in perspective, the news outlet says that a plastic sandwich bag holds about two ounces of cannabis flower and a concentrate cartridge tends to be .5 grams of one gram each.
There are places where marijuana is still prohibited so avoid them if you plan on using it.
Although you might now be able to sit in your backyard and carelessly smoke marijuana without the worry of a neighbor calling the police on you, you need to understand that smoking it in certain places will result in a civil infraction if caught. The law states that you may not consume cannabis in a public setting such as on school property, in a public park, or in any other place that is open to the public.
Tip: Rather than put yourself at risk of being fined or even jailed, it is best you consume marijuana in the privacy of your own home or another private area where it is permitted. If you'd you like to learn more about where you can consume cannabis without having to fear for your freedom, contact Lansing, MI criminal defense attorney Stuart R. Shafer who can clarify any uncertainties you might have.
While the State of Michigan has legalized the use of marijuana for recreational purposes, other states have not so keep it within state lines.
If you plan on traveling outside the State of Michigan with marijuana in your possession, remember, you are at the mercy of that state's laws. Only a handful of states have legalized marijuana for recreational use and others have only granted permission for residents to consume the drug only after they have obtained medical authorization to do so. What this means is that if you are caught carrying or using marijuana in another state that has not adopted the same or similar laws as Michigan, you risk being arrested, jailed, and charged with a criminal offense.
Tip: If you have been arrested for possession of marijuana or know someone who has, please don't wait to contact the Law Offices of Stuart R. Shafer, P.C. to speak with East Lansing, MI criminal defense attorney Stuart R. Shafer. Marijuana is still considered a Schedule 1 drug when it comes to federal law which means and you are still at risk of being penalized for carrying and using it when you travel outside the State of Michigan.
It is extremely important that you familiarize yourself with Michigan's marijuana laws as they can help you to understand what you are and are not permitted to do when it comes to consuming marijuana for recreational purposes. If you were recently charged with possession of marijuana or another drug or have questions about someone else's arrest, our office is ready and available to take your call and answer any questions you might have.
You can reach the Law Offices of Stuart R. Shafer, P.C. at:
1223 Turner Street, #333
Lansing, MI 48906
Phone: 517-487-6603
Website: www.stushafer.com