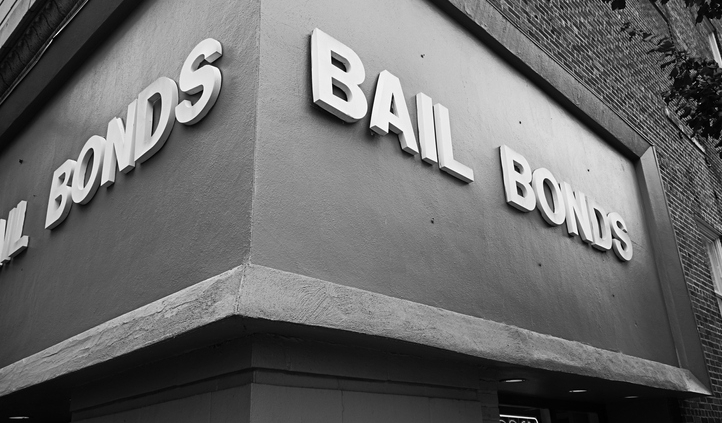 If you are arrested for breaking one or more laws in Lansing, Michigan, you can be held by law enforcement officials until an arraignment is held by a judge or magistrate or you are granted bond. Now, the state of Michigan recognizes four types of bonds all of which carry their own terms and conditions. Now, if you know someone who was recently arrested in Michigan or you are facing criminal charges yourself and are wanting to know what these four types of bonds are, read on below as we have provided this information for you.
According to the Michigan Courts, the four types of bond a criminal suspect can be released on include:
Personal recognizance bond

Cash bond

Ten percent bond

Surety bond
What does it mean to be released on your own personal recognizance?
When a judge permits a detained suspect to be released on their own personal recognizance, it means they are "released after making a promise to return to court when required." This is probably one of the most sought out types of bonds as those who are given this option are not required to pay any money prior to being released.
What is a cash bond?
"A cash bond is a money guarantee that the defendant will return to court when required." When a judge sets an amount for a cash bond, the defendant, or suspect being detained, must pay the full amount that has been set before they can be released from jail.
What does it mean when a judge sets a ten percent bond?
If a judge has granted a suspect bail, they must pay 10 percent of the full bail amount "as a guarantee that [they] will appear as required." In the event the defendant fails to appear in court after being released, they are required to pay the remaining 90% of the bail.
What is a surety bond?
"A surety bond is a promise made by an approved bondsman that the defendant will appear as required." A bondsman must be able to prove to the court that he/she is financially able to cover the full bail amount in the event the defendant fails to appear to their scheduled court hearing as required.
How can I increase the chances of my loved one being awarded bond?
If a family member of yours was recently arrested in Lansing, East Lansing, Charlotte, Grand Ledge, St. Johns, Okemos, or Dewitt and you want to help them increase their chances of being released on bond while awaiting their court hearing rather than having to spend that time sitting in jail, you will need to hire a Lansing, MI criminal defense lawyer. Attorney Stuart R. Shafer has been serving as a defense lawyer since 1987 and is more than qualified to help you and your family during this stressful and confusing time.
Fighting for your loved one's freedom isn't easy but you stand a better chance at getting them released when you have the right type of legal aid working on your side. To learn more about Law Offices of Stuart R. Shafer, P.C. and what course of action we will take to help your detained relative, contact us now to schedule an initial consultation.
You can reach the Law Offices of Stuart R. Shafer, P.C. at:
1223 Turner Street, #333
Lansing, MI 48906
517-487-6603
Website: www.stushafer.com