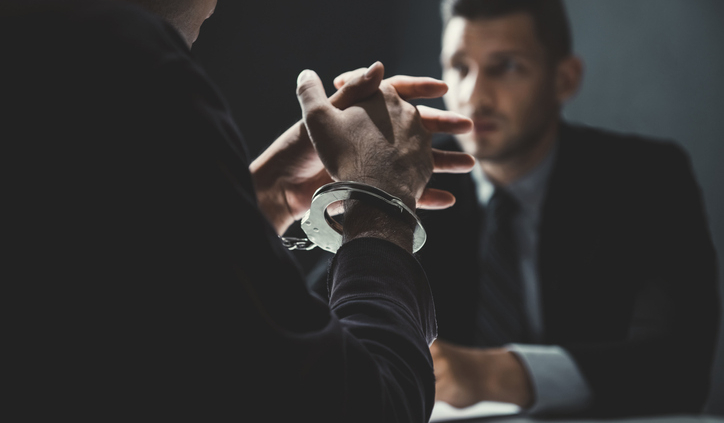 If you wish to carry a gun as a form of protection in the State of Michigan, you are required to obtain your Concealed Pistol License (CPL) before you are legally permitted to have a gun in your possession. Failure to obtain this license could result in you being hit with a charge of unlawful possession of a gun. If you or anyone you know was recently arrested for having a gun in your possession and you want a legal expert to help you fight these charges, the Law Offices of Stuart R. Shafer, P.C. is the criminal defense law firm located in Lansing, MI you want assisting you.
Important Things to Know About Michigan's Gun Laws
Now, whether you are facing a criminal charge or not for gun possession, there are some important things you need to understand about Michigan's gun laws that can help deter you away from trouble later on down the road.
The first thing we would like you to become familiar with is how to obtain your Concealed Pistol License in the State of Michigan so that you can avoid a gun charge altogether. In order to obtain your CPL, you must first meet certain requirements which we have outlined for you below:
You must be at least 21 years of age or older.
Be a U.S. citizen or an alien that was lawfully admitted into the U.S.
You must be a legal resident of the State of Michigan and you must have resided in the state for at least six months immediately prior to the submission of your application. You are considered a resident of Michigan if one of the following applies:
You possess "a valid, lawfully obtained Michigan driver's license or official Michigan personal identification card."
You are lawfully registered to vote in the State of Michigan.
You are "on active duty status with the United States Armed Forces and [are] stationed outside of Michigan, but Michigan is [your] home of record."
You are "on active duty status with the United States Armed Forces and [are] permanently stationed in Michigan, but [your] home of record is another state."
You must "have knowledge and training in the safe use and handling of a pistol by successfully completing an appropriate pistol safety training course or class."
You must not be subject to an order or disposition for any of the following:
Involuntary hospitalization or involuntary alternative treatment.
Legal incapacitation.
Personal protection order.
Bond or conditional release prohibiting purchase or possession of a firearm.
Finding of not guilty by reason of insanity.
You must "not be prohibited from possessing, using, transporting, selling, purchasing, carrying, shipping, receiving, or distributing a firearm under MCL 750.224f."
You "have never been convicted of a felony in Michigan or elsewhere, and a felony charge against [you] is not pending in Michigan or elsewhere at the time [you] apply for a CPL.
You "have not been dishonorably discharged from the United States Armed Forces."
You have not been convicted of certain misdemeanor charges in the eight years immediately preceding the date of the application and "a charge for a misdemeanor violation [listed in the Concealed Pistol License Requirements] is not pending against [you] in this state or elsewhere at the time [you] apply for a CPL."
[Source: Michigan State Police].
There are a few other requirements that must be met if you are looking to obtain your CPL and you can review what these are by clicking here.
Some other things we think are important for you to know in regard to carrying a gun after having obtained your CPL include:
You are not permitted to "carry a concealed pistol or portable device that uses electro-muscular disruption (EMD) technology while under the influence of alcoholic liquor or a controlled substance or while having a bodily alcohol content (BAC) of .02 or above."
According to Section 3 of 752.863a of Michigan's Firearm Laws, "any person who shall recklessly or heedlessly or willfully or wantonly use, carry, handle or discharge any firearm without due caution and circumspection for the rights, safety or property of others shall be guilty of a misdemeanor."
Now, if you are facing any type of gun charge, whether you were arrested for gun possession or for using your weapon in a reckless manner, it is important that you contact the Law Offices of Stuart R. Shafer, P.C. immediately or have someone do so on your behalf as you are going to want to retain a criminal defense lawyer in Lansing, MI. Defense attorney Stuart R. Shafer has helped many individuals beat their charges and is more than qualified to serve as your legal representation as well. Contact us today at 517-487-6603 to find out what we can to help you.
The Law Offices of Stuart R. Shafer, P.C. can be reached at:
1223 Turner Street, #333
Lansing, MI 48906
517-487-6603
Website: www.stushafer.com