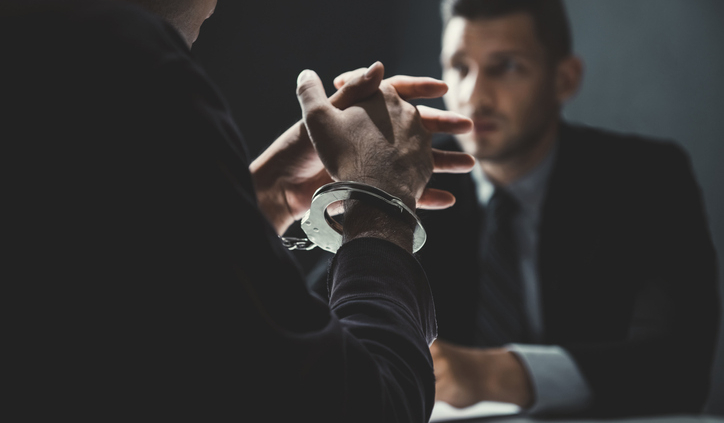 If a friend or family member of yours has been arrested and detained in Ingham County and you would like to confirm their location, you can visit inmateinfo.com to do this. The website will require you to select your state, county jail, and enter the inmate's last name. In the event you are unable to locate them using the website mentioned above, you are then encouraged to contact the jail directly. The contact information for Ingham County Jail is provided for you below.
630 North Cedar Road
Mason, MI 48854
(517) 676-2431
Aside from locating your friend or family member so that you are able to check on their wellbeing, you are also encouraged to help them retain a Lansing, MI criminal defense lawyer if they haven't hired one already. When you have a loved one who is at the mercy of jail staff, it is essential that they have a lawyer who can check in on them as well as dedicate the time needed to work on their case.
How can a Lansing, MI criminal defense attorney help a friend or relative who has been arrested and detained in Ingham County, Michigan?
There are many ways in which a lawyer can help a friend or loved one who is currently in police custody. For starters, they are permitted to make face-to-face visits with the individual when needed which can be beneficial to them and you. The fact that your loved one has someone visiting them from the outside who has their best interest in mind can help them to feel more at ease about their situation. And having someone who can communicate with them and relay messages from you to them can put your mind at ease as well.
Aside from your loved one having someone who they can speak with, an attorney can also work to reduce the likelihood of them being poorly treated while in jail. The fact is, although inmates are entitled to receive meals, medical care, etc., not always will the jail staff provide them with this. However, when they have a dedicated and aggressive lawyer working on their side, it can help to reduce the chances of them being mistreated during the time they are behind bars.
Now, if you are ready to help you friend or loved one retain an attorney who is willing to go the extra mile to fight to get their charges reduced or dismissed, contact the Law Offices of Stuart R. Shafer, P.C. today. MI criminal defense attorney Stuart R. Shafer has helped many individuals who have been charged with a crime in various cities throughout Ingham County and is prepared to help your friend or relative too.
To schedule an initial consultation with our firm to learn more about the services we provide and what makes us one of the best criminal defense law firms in the Lansing, MI area, contact us today at 517-487-6603.
You can reach the Law Offices of Stuart R. Shafer, P.C. at:
1223 Turner Street, #333
Lansing, MI 48906
517-487-6603
Website: www.stushafer.com