Divorce Lawyers in Eaton County, Michigan
How often are women ordered to pay alimony?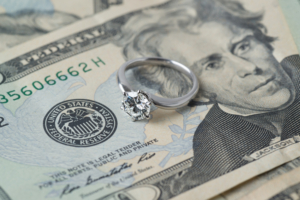 We once lived in a world where men typically served as the "breadwinners" for their families and women took care of household responsibilities. Times have changed, however, and the family dynamics that once existed have evolved. In today's society, it is now common to see both parties working and bringing in a steady income. In some households, the roles have been reversed and the woman is now serving as the family "breadwinner," not the man. In fact, Pew Research cited that "today's mothers are the primary breadwinners in four out of 10 U.S. families."
So, how does this shift in roles and responsibilities impact divorces?
According to a recent American Academy of Matrimonial Lawyers (AAML) survey, it was determined that "more than four in 10 lawyers (45%) had seen an increase over the past three years in women being on the hook for alimony, aka spousal support or maintenance" [Source: Market Watch]. The survey also found that "54% of the lawyers said they'd seen an increase in mothers having to pay child support."
While women were typically the ones who would receive alimony after divorcing their spouse and/or would be provided with child support given there were children involved, the survey's findings indicate that more men are receiving spousal support after divorcing their wives. The reality is, "women now occupy more higher-paying positions and make more money than they used to." When these women are "faced with divorce, if they've had a history in their marriage of them being the breadwinner or their husband being the childcare provider, they are then faced with paying support."
Although more women are now paying alimony, the purpose of the support has also changed. In the past, when one party was awarded spousal support, the payments would be provided for a significant period of time and would be used to support the party receiving it. Today, however, alimony is generally awarded as a way for one spouse who was primarily dependent on the other during their marriage to get back on their feet. Hence, spousal support should not be viewed as a form of financial support that is expected to cover all of a party's financial needs for the remainder of their life or up until they remarry.
Tips for Those Who are Seeking Alimony or Don't Want to Pay it
If you were financially dependent on your spouse during your marriage, you may be entitled to alimony. While it is always a good idea to come to an agreement with your spouse on what should be awarded to avoid conflict, some individuals simply cannot come to terms when it comes to paying the other money. So, if you are seeking alimony, you should definitely consult with Eaton County, MI alimony attorney Stuart R. Shafer who can help you gather the evidence you will need to support your request for spousal support.
I do not wish to provide alimony to my spouse after we divorce.
If you were the breadwinner for your family yet you do not wish to provide your spouse with alimony, especially if your marriage ended because of infidelity, domestic violence, etc., you will need a divorce attorney in Eaton County, MI working by your side and protecting your interests. Generally, the court will consider the financial wellbeing of both parties involved and the need for support. But, if you want the judge to use other factors such as those that led to your separation when determining whether or not alimony should be provided, you will want to have an aggressive Eaton County divorce lawyer present for the duration of your case.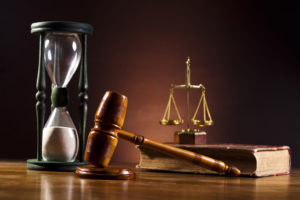 Alimony is a form of support that gives one party who was once dependent on their partner the opportunity to find a way to meet their financial needs. However, it should only be awarded when the circumstances call for it. If you are seeking alimony or feel you should not have to pay it, an Eaton County, MI alimony lawyer is the type of professional you need to settle the matter.
The Law Offices of Stuart R. Shafer, P.C., which is a divorce law firm located in Eaton County, MI is equipped to handle both types of cases. Whether you wish to collect alimony from your spouse after you divorce or need help proving you shouldn't have to pay, our law firm is qualified to provide you with the legal representation you need. If you would like to set up a time to speak with attorney Stuart R. Shafer, give us a call at 517-487-6603 and we would be happy to schedule an initial consultation for you.
Divorces aren't always easy, but they tend to be less stressful when you have adequate support from friends, family, and a divorce attorney.
You can reach the Law Offices of Stuart R. Shafer, P.C. at:
1223 Turner Street, #333
Lansing, MI 48906
Phone: 517-487-6603
Website: www.stushafer.com